Mary Wilson



Born

March 6, 1944 Greenville, Mississippi

Origin

Detroit, Michigan

Genre

R&B, Pop, Disco, Dance

Occupation

Singer, Author

Instrument(s)

Vocals

Voice Type(s)

Alto

Active Years

1959-1980s or early 2000s

Label(s)

Associated Acts

The Supremes, Florence Ballard, Diana Ross, Barbara Martin, Betty Mcglown, Cindy Birdsong, Jean Terrell, Lynda Laurence, Scherrie Payne, Susaye Greene,
Mary Wilson born in Greenville, Mississippi, gained fame as a founding member of the founding original members of The Supremes. during the 1960s. The only individual to be a consistent member of the group in its eighteen-year tenure, Wilson went on to have success as an author, writing two memoirs, Dreamgirl: My Life as a Supreme and Supreme Faith: Someday We'll Be Together, while remaining a successful concert performer to this day.
Early Life
Edit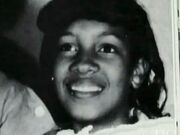 Mary Wilson was the first child born to Sam and Johnnie Mae Wilson in Greeneville, Mississippi. The Wilsons later had a son (Roosevelt) and a daughter (Catherine "Cat"). As a baby, she moved first to St. Louis and then to Chicago before settling with her aunt and uncle, Ivory ("I.V.") and John L. Pippin, in Detroit. At the age of six, Mary was returned to the custody of Johnnie Mae, who had spent time in Mississippi. This was a confusing time for Mary, as she had been led to believe that Ivory and John L. were her parents. By the age of twelve, Mary and her family had settled at Detroit's [[Brewster-Douglass Housing Progects.
The Supremes 1959-1977
Edit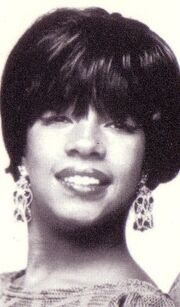 In 1958, Mary Wilson met
Florence Ballard
while both attended junior high school. They quickly became close friends with a mutual interest in music. When Milton Jenkins, manager of male vocal group
The Primes
, decided to form a female spin-off called The Primettes, he recruited Ballard, who recruited Wilson. Wilson then recruited a new friend of hers, Diana Ross, and Jenkins added
Betty Mcglown
to complete the lineup.
By 1961, The Primettes had signed to Motown, replaced McGlown with Barbara Martin, and changed their name to The Supremes. The Supremes went two years without a Top 40 hit, finally scoring with "When the Lovelight Starts Shining Through his Eyes" in 1963 which began a long streak of Holland-Dozier-Holland penned Top 10 hits, including ten US #1 hits, beginning with Where Did our Love Go.
In 1967, after three years of phenomenal success, Motown chief changed the name of the group to Diana Ross & the Supremes and replaced Florence Ballard with Cindy Birdsong. Although hits were less frequent during this time period, Diana Ross and the Supremes enjoyed their two biggest-selling hits in 1968 and 1969, respectively.
When Diana Ross left the group in 1970 for a solo career, singer Jean Terrell was brought in as her replacement, and the group was re-christened "The Supremes". The "New Supremes" -- Wilson, Terrell, and Birdsong—continued their hit-making process from 1970 through 1972 with hits like "Up The Ladder to the Roof ", "Stoned Love", "River Deep Mountain High" (with The Four Tops), "Nathan Jones", and "Floy Joy'". Wilson began sharing leads with Terrell on several of the singles, including "Touch", "Floy Joy", and "Automatically Sunshine".
Cindy Birdsong left the group in April 1972 to start a family and was replaced by singer Lynda Laurence formerly of Stevie Wonder's backing group, "Wonderlove." This collaboration did not last long. After the Stevie Wonder-produced "Bad Weather" failed to ignite much interest in 1973, both Terrell and Laurence departed from the group. Wilson enlisted Scherrie Payne, Freda Payne's younger sister, and welcomed back Cindy Birdsong to carry on the group. It took nearly two years for Motown to produce new recording contracts for the Supremes, during which time the group concentrated on live performances, and Wilson married Dominican businessman Pedro Ferrer.Wilson took charge of the Supremes, assisting her husband in managing and sharing lead vocal duties with Payne in the group. This lineup continued on until 1976, when Birdsong was replaced by Susaye Greene, also a former Wonderlove member. With Greene, the Supremes recorded two disco-flavored albums with some success, including the release of their final top forty hit "I'm Gonna Let My Heart Do the Walking" which also ranked number 1 on the dance charts. By the start of 1977, Wilson had finally decided to leave The Supremes and start her solo singing career. Her "farewell" performance with the group in its last line-up occurred on Sunday June 12 of that year at the Theatre Royal, Drury Lane in London, England.
Later Years & Personal Life
Edit
In July of 1977, just one month following her Farewell performance with The Supremes, Wilson began a touring "Supremes" show with two background singers as the "
Mary Wilson of The Supremes
" show. The show was the result of Motown's allowance of the group to go into hiatus despite the fact that there were still several uncancelled international tour dates to complete. Mary therefore hired former Supreme, Cindy Birdsong and Debbie Sharpe to complete a summer tour of South America. Wilson continued to tour like so for decades with a variety of background singers including Karen Jackson, Kaaren Ragland, Debbie Crofton, and Gloria Scott, among others.
Wilson recorded and released her first solo album, 1979's "Mary Wilson" for Motown Records. However, she would not follow this studio project for another thirteen years with 1992's "Walk The Line." In 1980, four tracks produced by Gus Dudgeon for a planned follow-up album for Motown was cancelled, thus shelving the tracks "Love Talk," "Save Me," "Green River," and "You Danced My Heart Around The Stars." Wilson attempted to secure solo deals with labels such as "Boardwalk" and "Atlantic" (even recording several demos for the latter) but to no avail. However, in 1987 Wilson scored a contract with Ian Levine's U.K.-based "Motorcity" label, alongside a variety of her former Motown labelmates including Mary Wells, "The Velvelettes," and "Martha Reeves & The Vandellas." From this union came the the singles "Don't Get Mad, Get Even" (1987) and "Ooh Child" (1989)
In recent years, Wilson has made headlines for proposing a bill to ban impostor groups to perform under the name of 1950s and 1960s rock groups, including Motown groups such as The Marvelettes and The Supremes. The bill has now passed in 27 states.
Wilson has also been touring and lecturing across the U.S., speaking to various groups nationwide. Her lecture series, "Dare to Dream", focuses on reaching goals and triumph over adversity. Wilson's charity work includes the Susan G. Koman Race for the Cure the American Cancer Society, St. Jude's Children's Research Hospital, the Easter Seals Foundation, UNICEF, The NAACP, the Cystic Fibrosis Foundation, the All-Star Network, and Figure Skaters of Harlem, a youth organization devoted to helping children towards entering the Olympics. Most recently, Wilson became the Mine Action spokesperson for the Humpty Dumpty Institute, a NYC-based non-profit organization forging innovative public-private partnerships designed to help solve specific international problems.
In April, 2008, Wilson made a special appearance on 20/20 to participate in a social experiment involving pedestrians reacting to a young woman (Ambre Anderson) singing Stop In the Name of Love with intentional amateurishness. Wilson approached the woman and gave her constructive criticism towards her style in contrast to the pedestrians whose reactions were positive yet dishonest. On March 5 2009, she made a special appearance on the Paul O'Grady Show which ended in a special performance with her, Paul O'Grady Show and Graham Norton.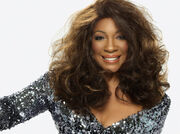 Mary has also been involved with a touring exhibition of the Supremes' former stage wear, which has been on exhibit at the Rock & Roll Hall of Fame in Cleveland, USA and on May 12, 2008 commenced its European tour, starting at the Victoria & Albert Museum. Over 50 sets of gowns are shown in rotation, starting with early informal wear from the early 1960s, and including famous gowns worn on television specials and nightclub appearances by the group in the 1960s and 1970s.During the mid-1960s, Wilson dated Four Tops member Abdul "Duke" Kakir. Mary has also been romantically linked to Tom Jones, Steve McQueen and Flip WIlson .During the late 1960s, Wilson adopted her cousin's son, Willie, and raised him as her own son. On May 11, 1974, Wilson married Pedro Ferrer and they subsequently had three children: Turkessa (born 1975), Pedro (born 1977) and Raphael (born 1979). In 1981, Wilson divorced Ferrer, whom she describes in
Supreme Faith
as being habitually abusive. On January 29, 1994, tragedy struck Wilson when she fell asleep at the wheel of her Jeep Cherokee, which hit the central barrier of a highway in California. As a result of the accident, Wilson suffered serious injuries, and her son Raphael died.As of 2009, Wilson, who now resides in Las Vegas, is single and has three living children (sons Willie and Pedro Jr. along with daughter Turkessa) and eight grandchildren.
Disography
Edit
Year
Label
Unreleased Tracks
1980
Motown
"Love Talk", "Save Me", "You Danced My Heart Around The Stars", "Green River" (produced by Gus Dudgeon)
1986
Motown
"My Lovelife is a Disaster" (unreleased demo)
1987
Atlantic
"Sleeping In Separate Rooms"
Atlantic
"Stronger in a Broken Part"
Atlantic
"The One I Love"
1992
CEO
"Love Child" (out-take from Walk The Line album)
Community content is available under
CC-BY-SA
unless otherwise noted.