The Ladies of The Supremes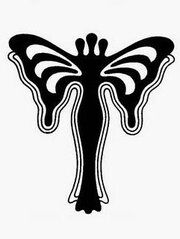 Contents
Featured Article
Originally a quartet called "The Primettes," The Supremes" achieved mainstream success during the 1960's with Diana Ross in the lead. Between 1964 and her departure in 1970, the trio placed 12 singles into the #1 spot on the U.S. Billboard Hot 100, which was unheard of for any other girl-group. Florence Ballard left the trio in 1967, to be replaced by Cindy Birdsong of rival girl-group "Patti LaBelle & The BlueBelles." With Birdsong in tow, the group continued with great international success through hit singles and television shows. During the 60's, The Supremes' only main rivals were "The Beatles" and Elvis Presley. Following Diana Ross' departure in 1970, several other women contributed to the legacy of "The Supremes". Jean Terrell stepped into the place Diana left open in 1970 and remained until 1973. During her tenure with the group, singer/songwriter Lynda Laurence tempororaily replaced Cindy Birdsong. Following the departures of both Terrell and Laurence in 1973, Cindy Birdsong returned and Scherrie Payne (of "The Glass House" fame) joined the group as a co-lead singer next to Mary Wilson. Scherrie led "The Supremes" into the Disco era, and remained with the group until its final days. The last official Supreme was singer and songwriter, Susaye Greene who filled in for Cindy Birdsong when she decided to leave the group for good in 1976. After 18 years, "The Supremes" completed their final performance together on Sunday June 12, 1977 at the Drury Lane Theatre in London, England, truly symbolizing the end of an era.
Official Account
Photo Gallery
Community content is available under
CC-BY-SA
unless otherwise noted.